← Back
MGS2 Overlay
This patch adds some text-based information in an overlay on the game, most notably an in-game timer.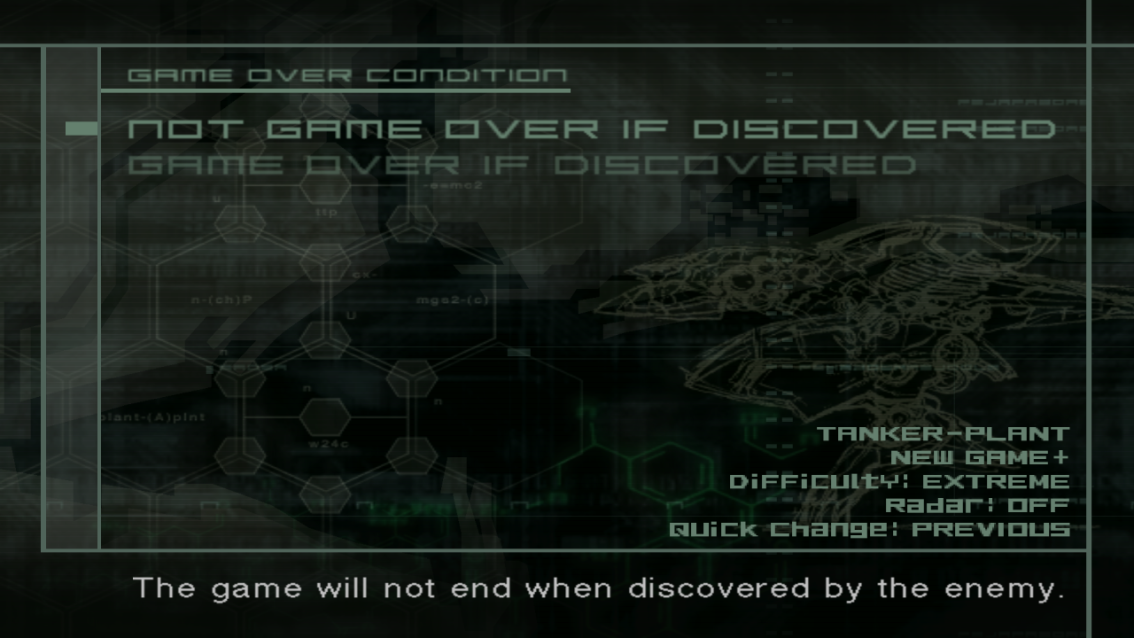 ❗ This modification is provided by the ASI plugin. Applying the patch directly is not recommended.
Method 1: Patch with the web patcher
Select your original mgs2_sse.exe (you can drag it onto the Choose File button)
Select "MGS2 Overlay (latest)" from the dropdown, and click Apply Patch
Keep a copy of your original exe, and rename the patched one to mgs2_sse.exe
Method 2: Patch with Floating IPS (or another IPS patcher)
Apply with...
Timer position presets
Customise timer position
Instructions
Extract FlIPS and open flips.exe
Click Apply Patch

Select the mgs2caution-a5.ips you downloaded
Select your original mgs2_sse.exe
Choose a temporary filename for the patched exe

Keep a copy of your original exe, and rename the patched one to mgs2_sse.exe
Method 3: Temporary patch with MGS2 Trainer
This can be used to try out the patch, or to only use it when needed.
Use Trainer version a36 or higher
Enter the CLI command

patch overlay