← Back
Twin Snakes-style Gamepad Config for MGS2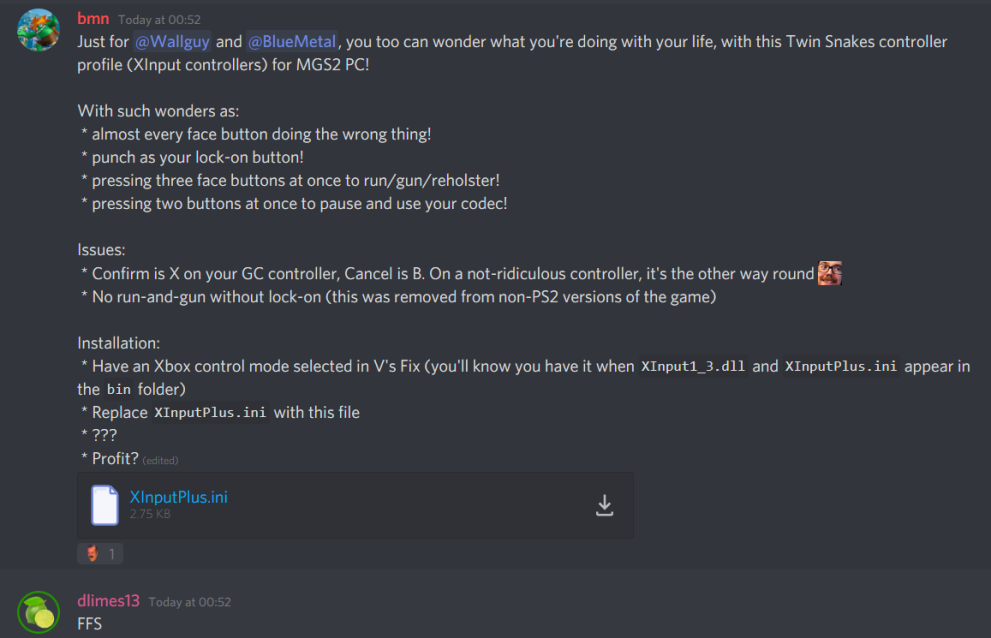 Download
Instructions
Gamecube only: Install Delfinovin, and connect your controller with a USB adapter.
In V's Fix, set up your controller as Xbox type.
Download the

XInputPlus.ini

file and (making a backup of your existing file) replace

bin\XInputPlus.ini

in your MGS2 installation. If this file isn't there already, make sure you set the controller as Xbox type correctly in the previous step.
Known Issues
Hatch opening will sometimes drop unexpectedly. This is due to the Y button on GC being mapped to both the Action (Triangle) and Lower Weapon (L3) functions.